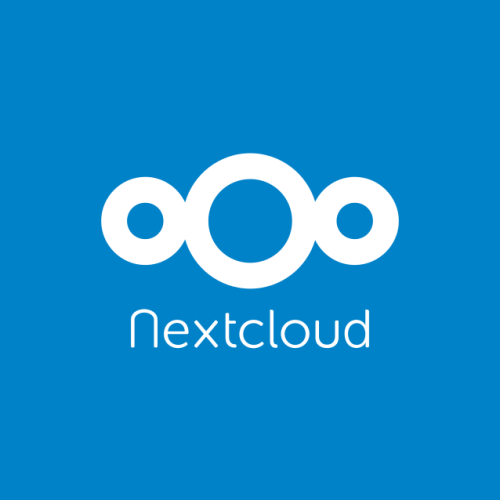 Cloud systems have a lot of advantages. Be able to use your data on-line. Your data is available anywhere on the planet. Cloud systems also have disadvantages. Being commited to one solution, provided by one company makes it hard to move to some other provider. And once all of your employees are working in the cloud, monthly fees will rise.
The solution: Nextcloud. A cloudplatform you can manage and maintain. It runs on almost all systems and being the owner of your own data, you can always determine who can use it and where your data resides. Nextcloud is Open Source, you can install and run it on your own servers or on any cloud-based system.
Nextcloud basically provides the same functions as dropbox or google-drive. A well designed text-editor (OnlyOffice) is integrated and it runs cooperative services. Groups of people can edit the same content at the same time.
Various clients are available for Windows based, Linux or Apple systems (as well as smartphone), to synchronise your local data with the Nextcloud storage (like Microsoft OneDrive).
Nextcloud advantages
Data is stored on your own storage, you do not have to depend on cloud providers
All data can be stored encrypted
The majority of management is done on a portal, more complicated tasks are done using powerfull shell commands
The whole platform is open-sourde software, so there are no license fees. However, like with all open-source solutions, it is cost effective, it is not 'free'. Software maintenance (updates, management and user-management) will cost time. When you really run into trouble, you can always hire someone to fix matters. On the whole, you will always pay for your internet connected servers, whether they run at a cloud provider or at your own premise and you will have to have a backup solution.
For enterprises there is a license based solution (going from 50 employees to 1000's of users) costing a very competative fee. This will guarantee updates, availability and support for extended periods (up to 15 years). These versions promise prolonged and flawless integration with your office applications.